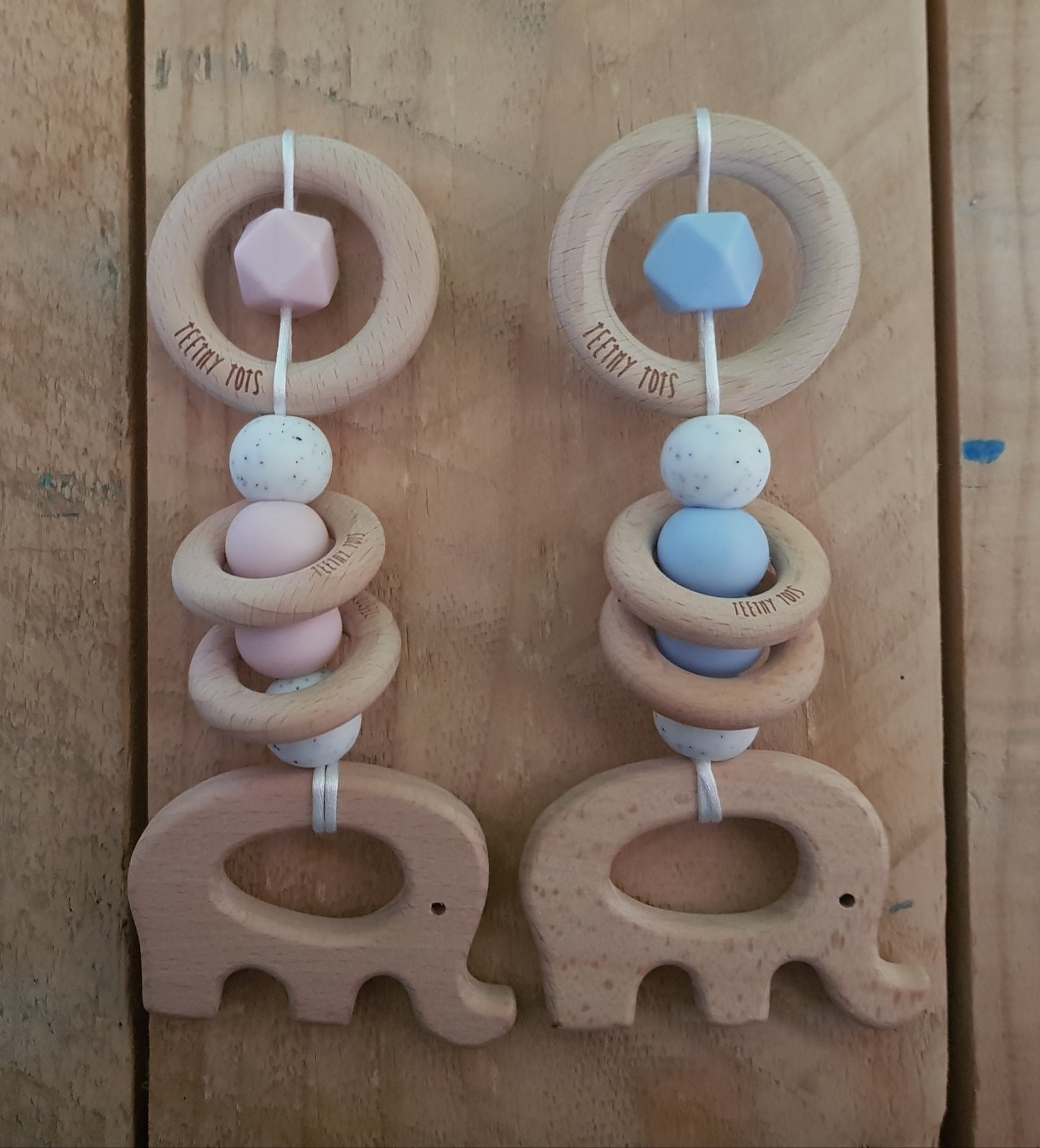 Our rattles are perfect for little fingers and mouths. They are designed to stimulate your babies auditory, visual and tactile senses.
Currently only available in pink and blue.
Additional Wooden Beads not currently available.
SAFETY:
All Teethy Tots Teethers are independently safety tested to ensure they comply with AS/NZS 8124.1:2016 Standards.
Intended Age 0-3years.
For Safety, please check Teething Rings and Rattles for any loosening or damage prior to each use. If damage is evident, please discontinue use and discard immediately.
To clean, wipe with warm soapy water and leave to dry. To maintain the wood and the natural antibacterial coating, rub with a small amount of coconut oil or other edible oil. Do not submerge Wooden Beads or Rings in water.